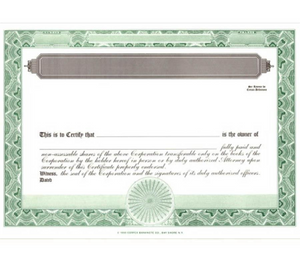 Mark's Corpex Certificate Print Utility
Elevate your certificate issuance process with the free Mark's Corpex Stock Certificate Print Utility. This software is specially crafted to print shareholder information on our Mark's Corpex stock certificates directly from your printer.
Effortlessly input shareholder's name, certificate number, shares or units owned, and purchase date, and produce professional stock certificates in moments. The utility leverages the fonts available on your computer, ensuring a personalized and high-quality output.
The interface is user-friendly and requires no technical expertise. Experience a streamlined stock management process and enhance your business professionalism with Mark's Corpex Stock Certificate Print Utility. Download today and revolutionize your equity management.